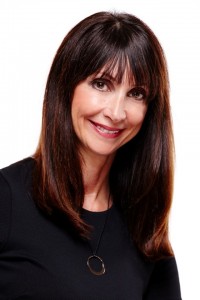 Why Should You Choose Us?
You may opt to sell your property independently. However, you may lack the support and market exposure needed in order to get top dollar for your home. There are many excellent reasons why you should choose us to assist you in this important undertaking. We will ensure that you maximize your opportunities in the current real estate market. With our extensive networking, national and international, as well as our current and past clients, we will employ the most effective marketing and advertising strategies for your property. We will also guide you through the complicated paperwork involved, from the initial agreement to the final documents.
Here's How We Work For You:
Our experience has me sought-after by high-end clients, major developers and prestigious media outlets for my unparalleled expertise, specializing in all facets of real estate, from luxury resale properties to ground-up new developments and conversions. Our impressive track record of results attests to my innate passion for the business, and uncompromising level of attention we pay to every client's needs.
Cindi is a Certified Negotiation Expert and clients have described her as being detailed oriented, trustworthy, and dependable with a passion for assisting clients in all aspects of a Real Estate transaction. We are fully focus on our clients by thoroughly researching the Real Estate market and maintains strong customer-service skills. Prior to Cindi's Real Estate career, she presented to Physicians throughout the United States in Radiology, Cardiology and Vascular Medicine. She quickly became a sought after expert in my field, traveling extensively to educate Physicians and other Medical Personnel. Cindi is an active member of the Chicago and Illinois Real Estate Association.
TOP PRODUCER — Chicago Association of REALTORS: 2013, 2014, 2015, 2016, 2017, 2018, and 2019
TOP AGENT NETWORK a private online community where the top 10% real estate agents exchange valuable non-MLS information.
STRONG SALES over $130,000,000 since 2012.
ZILLOW PREMIERE AGENT recipient of premium Zillow features, such as pre – listing marketing "Coming Soon" Feature & listing priority in search results
CERTIFIED LUXURY HOME MARKETING SPECIALIST (CLHMS)™members of the The Institute who hold the CLHMS designation have documented performance in the TOP 10% of their residential markets and have successfully demonstrated their expertise in the luxury home and estate market.

MILLION DOLLAR GUILD™ recognition assures high-net-worth-individuals that real estate professionals who have achieved GUILD status are remarkably knowledgeable, experienced, and have the unique skills necessary to meet and exceed expectations for today's most discerning luxury buyers and sellers.

SERVICE IS OUR PRIORITY comprehensive marketing plan, progress reports and detailed market analysis for your property.
SUPPORT full-time marketing and administrative staff for our listings. Cindi Sodolski Group has their own dedicated marketing professional to get your home the most exposure possible.
STRONG MEDIA CONNECTIONS our listings are enhanced and featured on Zillow, Trulia, Realtor and all other major syndicated real estate sites.
SOCIAL MEDIA EXPERTS dedicated followers on Twitter, Instagram, LinkedIn and Facebook.
DESIGN AND DEVELOPMENT Cindi works with a personal designer that assists sellers in getting their home ready for the perfect listing debut. They also will assist developers in choosing the right finishes to get the homes sold fast.
NEGOTIATION Cindi Sodolski is a Certified Negotiation Expert with successful results.
GOLD AND SILVER LEVEL ACHIEVER AWARD BY CHICAGO ASSOCIATION OF REALTORS – Volume sold
BRONZE LEVEL in 2016 and 2017 ACHIEVER AWARD BY CHICAGO ASSOCIATION OF REALTORS – Units sold
2016, 2017 and 2018 WHO'S WHO by CHICAGO AGENT MAGAZINE
5 STAR PROFESSIONAL AGENT in 2016, 2017, 2018, and 2019 by CHICAGO MAGAZINE
Featured in Top Producer Magazine
100 Most Influential Real Estate Agents 2017